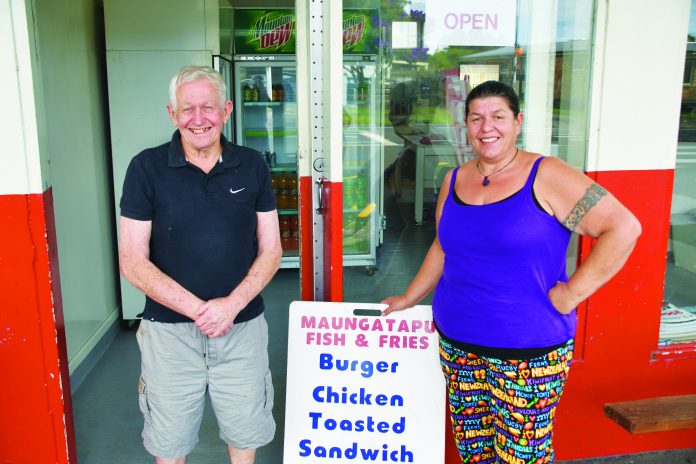 Some of you might know George Davies from the Maungatapu Fish and Chip shop – he's a
bit of an icon in the area.
George has had a varied career but almost always related to food from running a farm and orchard 20 years ago, to a restaurant in Pahia for 8 years and owner of a bread shop in Katikati.
Arriving in Tauranga to work in the fish and chip shop for six months, 12 years later George finally decided to sell the shop to another local, Diane who has worked for George for the last 5 years. Spending a little longer than expected working in the shop has meant that George's house has not been worked on for the last 11 years, so he's looking forward to doing a bit of repairs when he stops work. Also on the cards is joining the RSA, because George well, likes playing cards!
Thanks for all the fish and chips George and wishing you all the best for a relaxing retirement!
All the best to Diane in her new business – next time you're passing pop in and say hi to her!