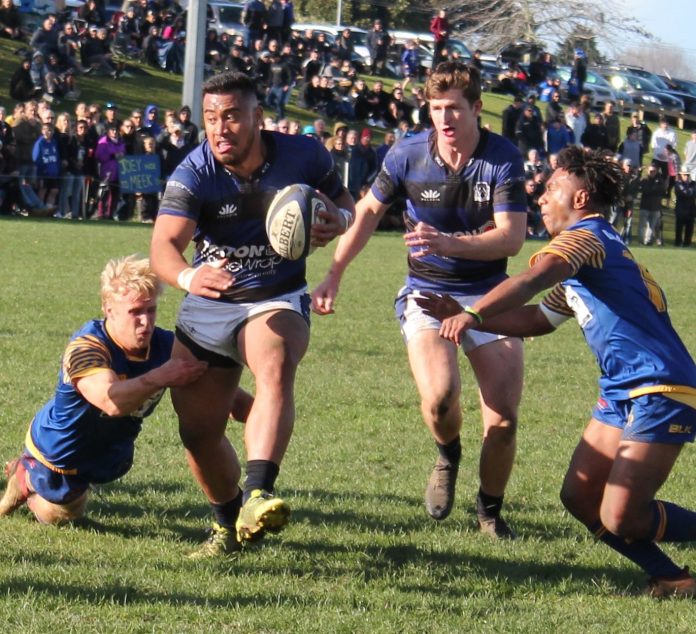 Tommy Kapai Wilson investigates the possible reasons behind continued poor performance and financial hardship of our regional rugby teams.
Where Did We Go Wrong?…it's a question I asked the Chiefs fan sitting in front of me at Eden Park toward the end of the season when we lost to Auckland – leaving us languishing at the bottom of the Super 15 ladder.
"It's all about talent" was his answer "and this coach looked for talent in all of the wrong places and didn't find it."
Fast forward a few months to the magic of club rugby finals and we witnessed why 4000 locals showed up to watch what happens when a coach looks for talent in all of the right places.
Questionable Decisions
I am no coach and very much a couch one but I do know my rugby and as an employer of almost 40 staff, the ability to recognise talent is key to building a good team and achieving a level of success that benefits everyone including the community.
Now there is a growing level of community concern who are all asking the same question as I am of Mr Clayton MacMillan, coach of the Bay of Plenty Steamers. Where is the local talent that carried a community with them and now have no reason to follow a team made up of names none of us have heard of – again – as was the case last year.
In his team announced on Tuesday coach Clayton only has nine players in it who have played local club rugby.
John Madden, my all-time sports coach and commentator who I followed when living in the States, once said "coaches have to watch for what they don't want to see and listen to what they don't want to hear."
Those in charge of BOP Rugby Union may not want to hear this but nothing changes when nothing changes and from where I sit on my coaching couch nothing has changed in the coaching and management of our local Rugby Union.
The same can be said for the sponsors of the Steamers, surely it's all about taking your product to the community and this can only happen when the community is engaged with the team you sponsor.
Yes, coaching is all about taking a player where he can't take himself but it's also about knowing his whakapapa and where he came from to get to the top of club rugby.
And that is why the why is being asked of Coach MacMillan.
Why have you chosen we are all asking players like a 38-year-old Tasman lock? Really, did you not watch any of the club finals and no I don't buy your recent quote "The reality is there is a big jump between club level and Mitre 10 Cup level."
So a 38-year-old tall timber from Tasman can out jump talented twenty year-olds from Te Puna, Tauranga Sports Te Puke or Greerton?
Talent is talent and if you expect us to accept a 38-year-old tired Tasmanian is a level up from the half a dozen local talented boys, then someone should be sin binned.
Local Dan Hollingshead who last played here two years ago has been chosen ahead of a local boy that Grass Roots commentators boasted is All Black material in Rewita Biddle.
From a high of We Did It! – two weeks ago to a low of – If not now then when this week, is something a little community has a right to ask, as should their proud sponsors.
Why would you even bother to aspire to bigger and better things as a young Maori boy trying to forge out a rugby career when you wow huge crowds only to be overlooked for higher honours? Even more concerning is the message it sends to the thousands of local tamariki who see these talented taonga as their role models.
Why would they come and watch a team of strangers?
A 21-year-old English Flanker no one knows, yet we have amazing flankers in many top clubs across the Bay. Why bring an import in?
And here is my other big question for Bay of Plenty Rugby.
Why do the Steamers need five paid coaches and we still can't get out of the B Division?
Community Connection
Surely they need someone who is connected to the community, so how about the winning club coach every year is an automatic for one of these paid positions? Successful coaches are visionaries who see the talent and mould it into a winning team, as the coach of Te Puna did this year.
In doing this he brought the community with him.
A community that plays together stays together – you only had to be up on the hill at Maramatanga Park with 4000 other potential Steamers and Good Buzz fans.
Last year the Steamers were very poor and lost a large chunk of their support. By not picking locals they will stay away again as will the silverware and toanga bestowed on a team full of talent.
Bay of Plenty is founded on a rich community spirit; you can see it any Saturday during the winter. Players from grassroots clubs historically have had a pathway to play for the Steamers and it was a proud achievement to wear the BroBop hoops.
I guess as fans of the Chiefs and the Steamers we will have to crouch and hold for another season.
By Tommy Kapai Wilson, Chief Imagination Officer