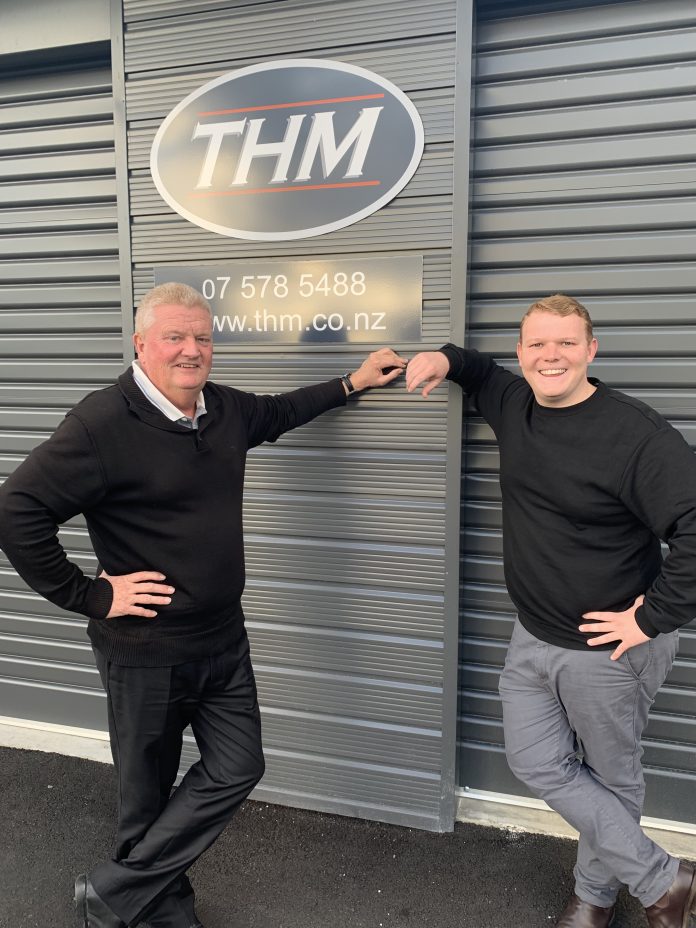 Tony Hammond shares his memories of his family's journey from Ireland to New Zealand, and the adventures along the way.
I remember well the six-week journey on the ship "The Fairstar", which left England from
Southampton for a better life in New Zealand from the troubles of Belfast. At the time it was a sad occasion to leave behind aunties, uncles, cousins, grandparents and friends, but we were all excited about the adventure ahead.
There was not a lot to do on the ship, and when a talent quest was announced, Mum decided we kids should all learn a song and enter. To our surprise, we won!
Arriving in the Land of the long white cloud
When we arrived in Auckland, Dad purchased a 24-foot caravan to house all eight of us, so we could travel the North Island to see New Zealand and find a place to settle. After exploring from Auckland to Hawkes Bay, and back through Manawatu we finally arrived in Tauranga and it felt like our new home.
Schools were the first thing we needed to organise (not that we really wanted to go to school) and some of us went to Bellevue Primary, some to Otumoetai Intermediate and the older ones to Otumoetai College.
It was at this time Mum decided to continue with the newfound musical talent and she entered us all into a TV talent quest called 'Studio One – New Faces' which was, several televised heats leading up to a final. We auditioned in Auckland, did the first heat and the rest was filmed down in Avalon Studios, Lower Hutt where we arrived as runner-up in the final. As a result, we signed a record deal with EMI for a single and an album and the rest is history.
While all this was going on, Dad purchased a Europa Petrol Station with some extra land in First Avenue and opened up a used car sales yard which evolved into the Mazda Franchise Dealership for Tauranga. As you could imagine, there were plenty of part-time jobs for us kids, pouring petrol, cleaning cars and serving customers.
In actual fact, back in Ireland Dad had for many years operated his own Renault Franchise in a little town called Moira, County Armagh, 17 miles from Belfast, so the motoring industry was already in the Hammond family blood. Dad's father was also in the motoring industry and worked alongside the Renault business.
The Birthplace of Tony Hammond Motors
Leaving school at age 16 to complete a business management diploma at Waikato University, I decided to enter the motor industry and spent three years working for an Auckland Ford Dealer gathering experience and making contacts, which are still with me today.
Back in sunny, warm Tauranga again my best mate Graham Cameron, Dad and myself opened up a new car sales yard on Cameron Road where the Warehouse is today, called City Car Court. Back in those days, it was a huge deal as young fellas to obtain a Car Dealer's licence and to have commercial premises. To achieve that took a lot of effort to convince the industry authority to grant a licence at such a young age. Today, it is much more relaxed, and you can simply buy a licence for $600 or thereabouts.
These were really fun times and after a number of years I was ready to branch out on my own and Tony Hammond Motors was born.
Tony Hammond Motors started out on the corner of Twelfth Avenue and Cameron Road where Subway is today, by sharing the premises with another great mate and Motor Dealer, David Semple of David Semple Motors. We shared this yard for over 11 years together and called ourselves Twelfth Ave Vehicle Centre. This was a great partnership where we also sold each other's cars.
Finally, the property was sold to a developer who created the current shopping complex, and Tony Hammond Motors went on the hunt for suitable new premises.
Expanding the Tony Hammond Motors Yard
In 2001, I purchased the property at 1198 Cameron Road, just up from the old Gilmours site in Greerton where I rebranded with the colours and logos still in use today. After 18-years, I had the opportunity to buy the three adjoining sites, to expand the car yard with onsite grooming and with room to spread out, to easily display 100 cars with nice modern onsite facilities and parking for our customers and staff.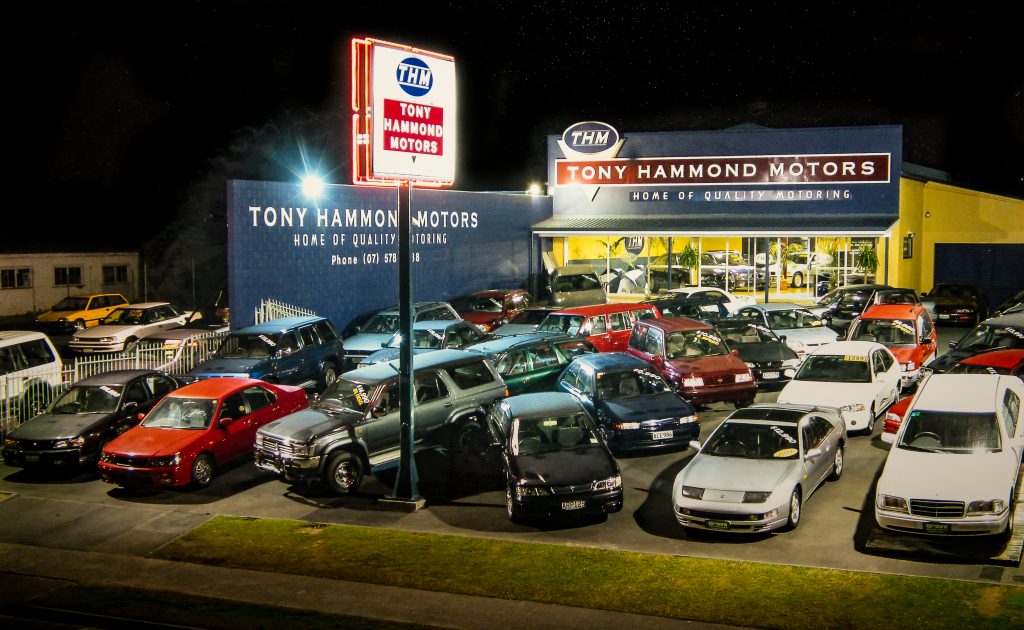 Customers who have repeatedly purchased cars from us over the years are blown away with a wide range of cars and the quality of the newly finished premises in Greerton. Our business has always been built on repeat and referral customers, and has even sold cars to three generations of some families.
Over the many years in business, we have proudly sponsored many sports teams from customers' kids sporting events to senior bowls, hockey, sailing and many other worthy local causes.
Now that my nephew, Lachlan Hammond (son of brother John) has joined the team as Sales Manager, we have another generation of the Hammond Family continuing to serve our customers in Tauranga with the same quality service and values that follow the Hammond name.
By Tony Hammond