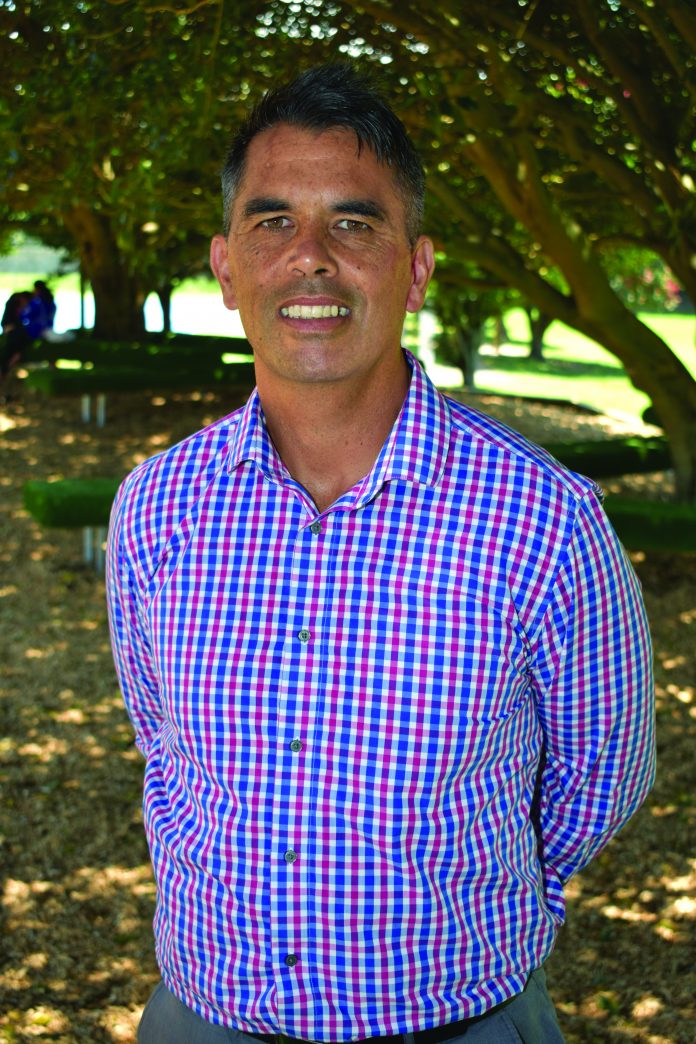 I am honoured and humbled to be the new principal of Maungatapu school starting in 2019.
I would like to acknowledge and thank retiring Principal Sue Horne for her years of dedication and commitment in leading Maungatapu School to the healthy position it is in today.
She has made it seamless for a new principal to take over with little impact on the school's teaching and learning functions. I now have the opportunity to maintain her legacy and continue Maungatapu School's journey into an exciting future.
Being an ex-student of Maungatapu School, I bring an unwavering level of passion and energy to the role as principal. Over time you will hear, see and feel my empathetic approach and commitment to the teaching and learning of the children at Maungatapu School.
I centre my leadership approach on forming positive, lifelong relationships with all stakeholders including whanau, students, staff, outside agencies and the community.
Through this, I expect all students to achieve academically, socially, emotionally and physically. Every child is a taonga, a treasure and are our leaders of the future.
In addition, and just as importantly, I expect children to be proud of who they are and where they are from. I understand the importance of maintaining Maungatapu School's traditional values whilst keeping in mind the learning approaches that develop and prepare a child for the 21st century and beyond.
My educational leadership is formed on the back of a very successful school, led by a very successful principal, Mr Bruce Jepsen.
Te Akau ki Papamoa School has provided me with the perfect stepping stone to lead Maungatapu School as the newly appointed principal. I have experience in 1:1 ipad classroom integration, 21st century curriculum design, the establishment of a Makerspace learning environment based on the STEM model of science, technology, engineering and mathematics, culturally responsive teaching and learning and the design and implementation of a world class playground that was completed at the end of 2018.
Lastly, I am a very proud father to my daughter Hinemoana who is 7 years old and my son Matariki who is 19 years old. I am also a step dad to Reef and Tayos (twin boys) who are both 14 years old.
My beautiful partner, Dorothea Collier, is a senior teacher at Te Akau ki Papamoa School.

Ngā mihi
By Tane Bennett
Principal, Maungatapu School