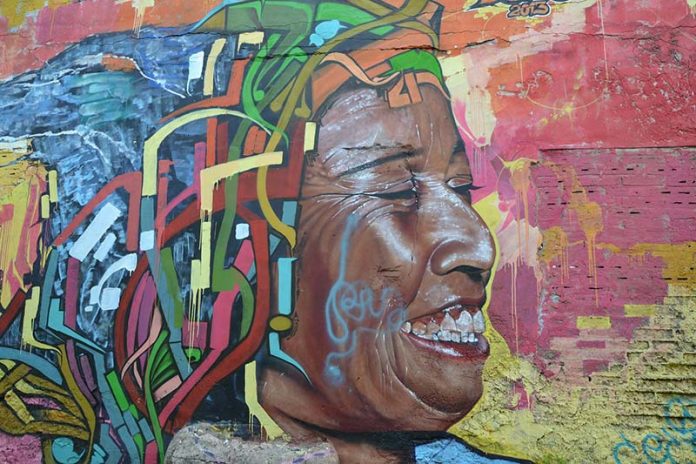 If you read one thing today this should be it.  It is particularly important for non-Māori citizens of Tauranga.  Our city is under threat from a proposed Treaty deal the government is trying to quietly sign off that would give 11 iwi from outside of Tauranga rights to be part of decision-making in Tauranga.  You won't know it yet but that is going to present you with a big problem.  From a Māori point of view this is akin to an invasion.  This group from what is called the Hauraki Collective seem to have conned the Minister of Treaty Negotiations and the kids (and they are remarkably young) who are involved in making decisions on your behalf in the Office of Treaty Negotiations into thinking what this group, led by a plausible sounding lawyer, is telling the truth.  They are not.  What has happened is they have pushed these young people and they have not pushed back so they have continued to push like teenagers and got what they wanted.
Of course none of it makes sense for Māori.  But for non-Māori it is going to bite.
What gauls me is that for years we have had all kinds of people talk to us about partnership.  We have engaged with the local councils and MPs and we have explored the most appropriate ways for Māori and non-Māori organiations to work together in this concept of partnership.  They recognized us as mana whenua which means that we have had our fires burning here for a very long time – it is a way of recognizing that, like you, this is our home, we have deep roots with the place.  We have told our stories and pointed out the landmarks that were important to our ancestors and were part of our history.  Our hope was that we could forge a better relationship between all peoples through understanding what is important to each other.
But then a threatening lawyer from Thames pushed on central government and they in turn pushed on local councils and before we know it all of that talk of partnership is shown to be worth nothing.  In a flash it was decided that our traditional structures for understanding who belonged in a place and who did not, no longer mattered.  The government was going to bring in outsiders and there was nothing we could do about it.  We found council people reluctant to tell us too much because they had been told when the secret deal was to be signed.  We found those partners had already started talking with the interlopers as if we didn't matter.  It would be like me saying I am moving some people into your house and I can't quite see what the fuss is about.
Real partners would have stood with us and said 'we know who the local iwi are and we won't stand for any interference in our relationships'.  Where have our Mayors been who have talked partnership?  Where have our MPs been?  Simon Bridges and Todd Muller have been completely absent and doing nothing to protect the local population from these outsiders.  When you want a resource consent and find you have to deal with 14 iwi go and talk with Simon Bridges.  But of course by then it will be too late.  Simon, you have political ambition.  But to achieve what you want to achieve you need to look after your local community first.  Fight for the people of Tauranga first and then we will help you achieve your ambition.  Let the people of Tauranga down and we will stop you.
Dr Hauata Palmer
Kaumatua
Ngai Te Rangi
Tauranga Moana