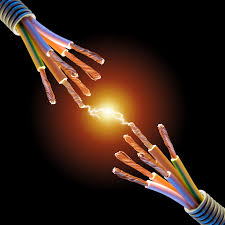 What we can tell you about Shane Snowden is that he is very, very tall, he parks his silver 1000CC motorbike in his business reception at 15th Avenue and whenever you walk in, you will notice that a friendly and inviting atmosphere always prevails.
Something that you may not know is Shane's unbridled support for Bay Waka community magazine from the beginning. We are proud to call him one of our Foundation Advertisers who has never missed one publication! Did you know that we have now printed 7.5 million pages thanks to local businesses like Snowden Electrical.
As discussed within our Editorial (pg. 3), it is all thanks to the likes of Shane we have given away nearly 200,000 magazines for free in past 2+ years. Reach out and say thanks to him. Tell him you have noticed this small detail! And BTW, if you need an electrician – Who Ya Gonna Call?