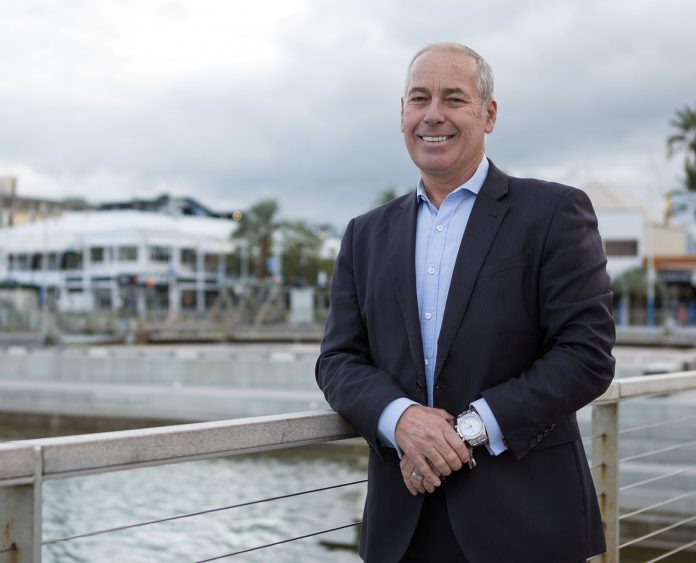 Two key topics on the agenda at this week's APEC Business Advisory Council (ABAC)
meeting, in Hangzhou, China could have significant flow-on effects for Tauranga with Mayoral Candidate and ABAC member Tenby Powell representing New Zealand.
Powell who recently served as co-Chair of Small Medium Enterprise Working Group, and now co-chair's the Digital Innovation Working Group, says, "Key topics of strengthening the
participation of women in business and enabling technology to drive increased connectivity
are front and centre at the meeting in Hangzhou".
In 2017, Powell and colleague Stephanie Honey led a study conducted by the USC Marshall
School of Business throughout the 21 APEC nations which revealed two key issues.
Digital-first and Women in Business
"The study showed that digital is a must-have, not a nice to have, for businesses of all sizes, with those smaller businesses who are digitally engaged outperforming their non-digital competitors by an order of magnitude.
The second key issue was a greater need to encourage and support women-led businesses".
"Women approach wealth distribution through communities differently to that of men. And
given most SME businesses are privately owned, women owner-managers have a direct
impact on community building via their business networks", says Powell.
Benefitting the Regional Economy
As Chair of the Government's Small Business Council and an advocate for small business
over the past 15 years, Powell says the conversations and outcomes that will take place, while on the global APEC stage, have the potential to flow down to our regional economy.
"Tauranga is a strategically important city to New Zealand due to its forecast population
growth, as an epicentre for entrepreneurial innovation, and having our most efficient Port.
This makes us ideal for incubating new export businesses leveraging all the natural assets of the Western Bay of Plenty", says Powell.
While actively campaigning in Tauranga's community for the upcoming local body elections,
Powell has also represented the General of the NZ Army on two occasions around the country and presented a pin to the Unit Citation to a Tauranga resident and Vietnam Veteran.
"It is an enormous opportunity and a great privilege to shine a spotlight on New Zealand and Tauranga, and I will take every opportunity to do that whilst in China this week".
"My various government roles have been enormously important to me and will allow me to
bring both depth and diversity of leadership experience to the role of Mayor of Tauranga if
residents elect me", says Powell.
The APEC Business Advisory Council (ABAC) is the private-sector arm of the Asia-Pacific
Economic Cooperation. The main mandate of this council is to advise country Leaders and
other APEC officials on business issues.