* Lots to see and all for Free !! *
When:


Saturday, 23rd March 2019, 10:00 am – 3:00 pm
Sunday, 24th March 2019, 10:00 am – 3:00 pm

Where:
Bay Park Stadium Lounge, Mount Maunganui
Contact:
www.activeretireesexponz.com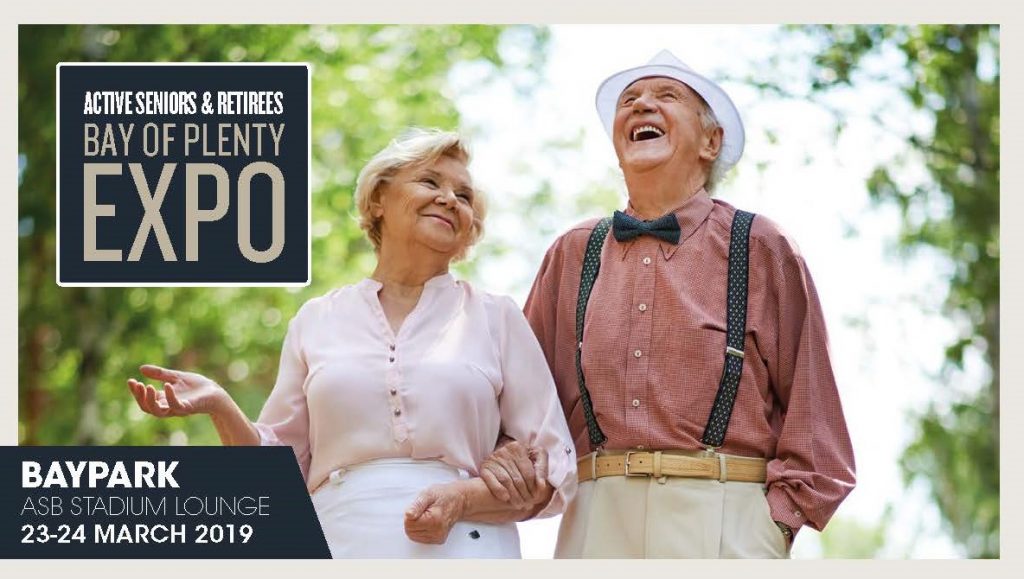 A first-hand opportunity for Seniors and Retirees to discuss products and services usually advertised in magazines and newspapers
Exhibits Include
Travel
Companies offering packages world-wide.
Ocean and River Cruising.
Travel within New Zealand destinations.
Caravans.
New vehicles to suit all tastes and budgets.
E-bikes have a go on site.
Finance
What's your home worth.
Downsizing to a new home.
Retirement Village representatives on site.
Investment advice.
Activities
Art club
Menz Sheds.
Work as a volunteer.
Rotary and Probus Clubs.
Advice on technology issues.
Seniornet to discuss your Computer literacy.
Health care
Free spine check
Body and Feet Care
Improved hearing and vision
Skin care products with advice on how to take care and look after your skin (as we get older and wiser!)
Health foods
Wine and food tastings
Products can be purchased on site
A café providing food and drinks will be available on both days.
Come and watch a Zumba demonstration.
Exhibitors
For more information about our exhibitors, click on a link below: